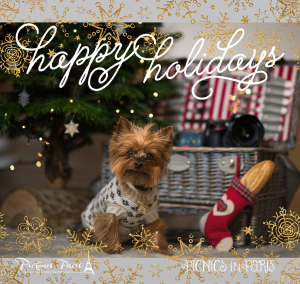 Happy Holidays 
As we reflect and look back at 2014, we feel extremely humbled and grateful to have worked with so many incredible couples, families and partners this year. We cherish the time spent with each and every one of you, and we thank you for choosing to work with us. It's because of your support through testimonials, recommendations, and encouragement that our family business continues to grow, and for that we thank you.
We are now offering gift cards if you'd like to share the gift of a unique Pictours photo session and/or Picnics in Paris dining experience to family and friends! Click here to learn more.
May peace, love and joy be with you this holiday season and throughout the New Year. And we hope to see you again soon in Paris!
With thanks & love,
Lindsey & Justin 
(and little Oliver too!)
SaveSave