[column col="1/3″]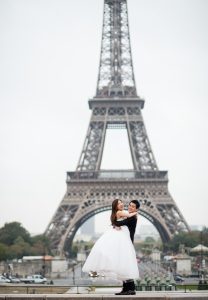 [/column]"Thank you so much!! The photos were fabulous! We are so pleased with the photos; you totally captured "us" in a totally different way. Everything just looks so magical and fairytale like. We talked about it and we really feel that you capture us so beautifully and naturally and we are so happy that we found you. Every single photograph captures the best moment, the best angle and lighting. It's just so good, or rather good is just not good enough to describe your photos.
Thank you so much for being so profession, covering all the locations that we hoped to cover, keeping us on track with our schedule and getting us to each location. Despite having to take pictures at an awkward position, you still kept worrying about our belonging and will remind me of when part of fringe dropped down and covered my face. I am truly appreciative of this. Thank you for guiding us through the pose and making us feel so at ease in front of the camera. This just made the whole process so fun and enjoyable and they came through in the photos. And like what many has commented, you really do have the amazing ability to minimize the amount of people in the background. It actually looks like we had each location all to ourselves. Each angle of the picture and "us" was captured so skilfully that there are literally no other people besides the two of us in each shot and we just look like the "stars".
Lindsey, we just want to express our heartfelt thanks to you! Keep up your talent, your professionalism, your passion for photography and your great personality. They just made everything so perfect. Thanks so much for doing what you do. This has been the best gift from my trip in Paris.
Thanks also for recommending us the two professionals – Charles Gillman the make up artist and Ciara the hair stylist, who made me look the way I wanted to look in the pictures. It's just amazing.
I will definitely recommend the three of you to my Singaporean friends, for any photo shoot session in Paris!" -Joanna & Kelvin
SaveSave