[column col="1/3″]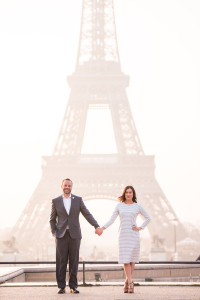 [/column]
Early mornings in Paris are magical; the light is soft and romantic, we often have a sunrise that creates a dreamy sky, and there are far less people around so it feels like Paris is just for us! Read on to hear what Krystina and John thought of their early morning Photo Session! Cheers, Lindsey.
"Lindsey from Pictours Paris was amazing! She was very easy to talk to while we walked or took an Uber fair to the different locations. The weather was very clear and wonderful for our 7AM photoshoot but very chilly. She made our Photo Session so comfortable considering we couldn't stop shaking! The photos were so amazing, you can't even tell we were cold. We would definitely recommend anyone book a session while they holiday in Paris." – Krystina & John
Learn more about Pictours Photo Sessions!
SaveSave