[column col="1/3″]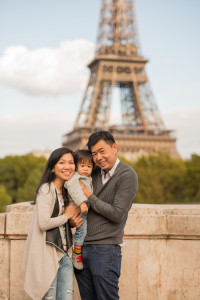 [/column]
It was so much fun working with Regine, Alex and Axel for their first family photo session in Paris! We kept the mood light and moved quickly to get the best out of little Axel. It paid off beautifully as their photos capture what a lovely, happy family they are! Read on to hear what they thought of their session. Cheers, Lindsey!
"We LOVE, LOVE the photos!! Lindsey is an amazing photographer and person. The photos are truly beautiful and are full of life and emotion 😀 They captured moments that are precious to us and we will treasure them forever. Especially because this was our baby boy's first trip to Paris! We strongly recommend Pictours Paris Mini Photo Sessions if you are wanting a short family photo session of with your infant. As you can guess, it is pretty hard for parents to capture family photos with a baby that likes to run around so Pictours Paris is a perfect solution! The best part is that they will provide you with as many photo as possible without limitations. We got 70!!!! It is going to be hard to pick our favorite photos with so many great ones to choose from. We are looking forward for our next family event with Pictours Paris soon!" – Regine, Alex and Axel
Learn more about photo sessions with Pictours Paris.
SaveSave