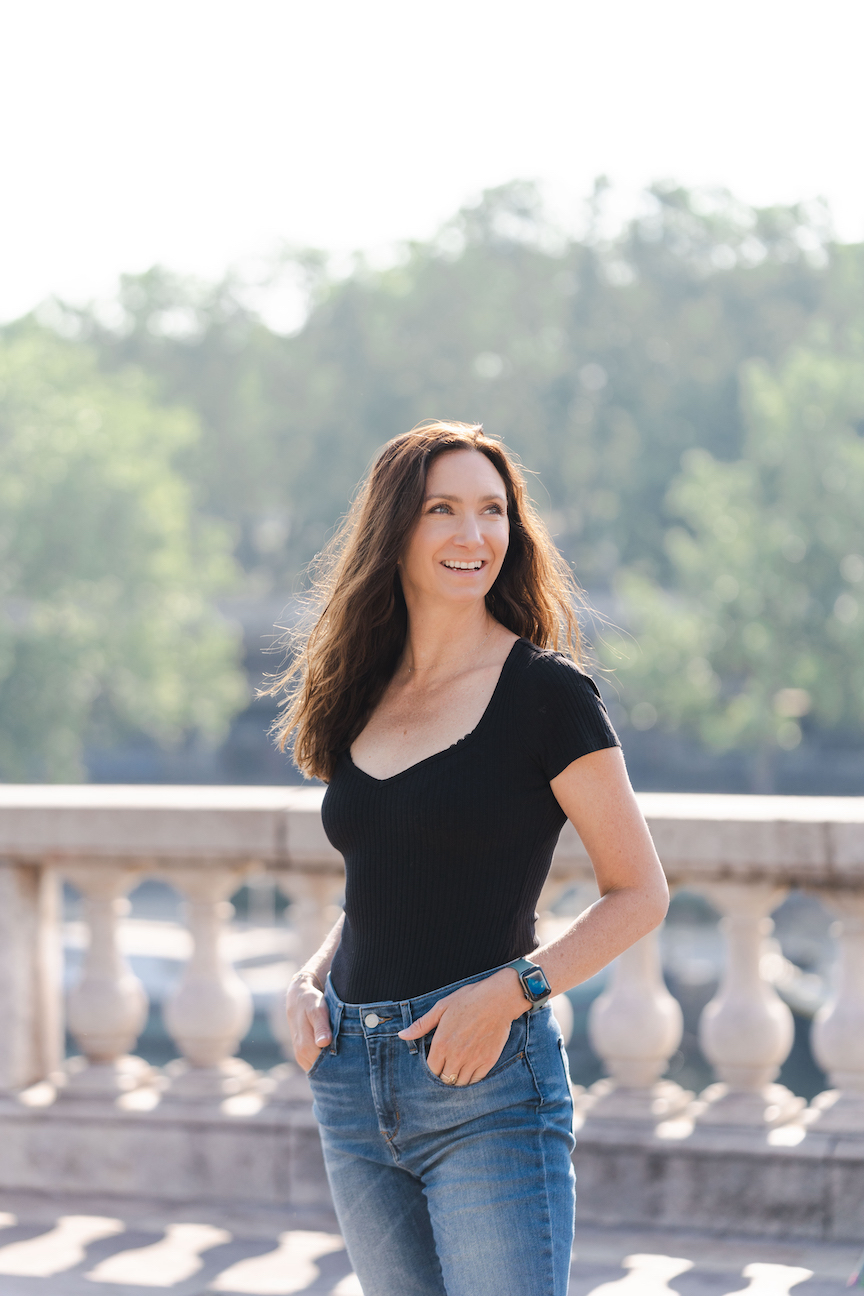 Hi, and welcome to Pictours Paris!
I'm Lindsey Larson, an American photographer who has been living in Paris since 2011 (!!).
As a seasoned photographer, I've become known for capturing timeless Paris photos for couples and families alike. 
From surprise proposals (my favorite!!) to honeymoons, babymoons, elopements, and family photos - I would love to capture your special time in Paris...
xx ~Lindsey
With an ardor for travel and a love for love, I created Pictours Paris to blend the two together! Since moving to Paris in 2011, I've been happy to create memorable portraits for people visiting Paris. A Pictours Paris Paris portrait session is perfect for couples, families, and the adventurous solo traveler. 
My journey to Paris began when I first met my former husband in Colorado, USA (where I have lived most of my life). He is American-French cook so it was his dream to take his culinary career to Paris. Fast forward a few years and we packed our bags and moved to the City of Light! He now owns and operates two restaurants, which I helped him open and manage for several years. 
I'm also a very proud mother to my sweet girl, Elodie! She was born in Paris and therefore corrects my French on a daily basis, ha!! We're BFF's and I love seeing the world through her eyes. Her positive light and energy is infectious, and we have dance parties in our living room almost daily. 🙂
Photography was always a passion of mine yet I had been working professionally in public relations, marketing, and event planning in Denver, CO for several years.
It wasn't until I moved to Paris that I turned my passion into a profession, and I'll never look back!! 
I would be overjoyed to photograph you in Paris. Let's have fun and create beautiful memories! 
Why Me? Because I'll be your biggest fan!

I absolutely love getting to know people and I love love (love between couples and also between families is just so special).

I always approach my clients with warmth, kindness, and openness, which leads to beautiful images and memories for you to cherish for a lifetime! 

Pictours Paris has been lucky enough to be covered by several fantastic blogs, news outlets, and critics. Please read on for interviews, stories, and reviews.