Private Photography Workshop in Paris
Visiting Paris for the first time and want to get the best vacation photos you can? Or have you had that trusty DSLR set to Automatic for way too long now and want to delve into semi-manual and manual modes?

Pictours Paris is pleased to offer a fun Pictours Paris Photography Tour. It's approximately a 2-2.5 hour instructional walking tour covering the main tourist attractions of Paris that everyone wants to see and take photos of, such as The Eiffel Tower, the Louvre and Notre Dame.
We also cover general elements of photography: exposure, composition, camera settings (auto vs. aperature priority, shutter priority, and manual). You'll walk away with some great travel photos and added knowledge of your camera as well!
Group Sizes: limited to a maximum of six people.
Start Time: Seasonal, but generally morning time.
When: Year-round, Monday through Friday. Limited availability so contact us for details on dates.
Meeting Point: Close to the Eiffel Tower – you'll receive detailed instructions when you book.
Finishing Point: The tour will end near the Notre Dame church.
Cost: 150€ per person.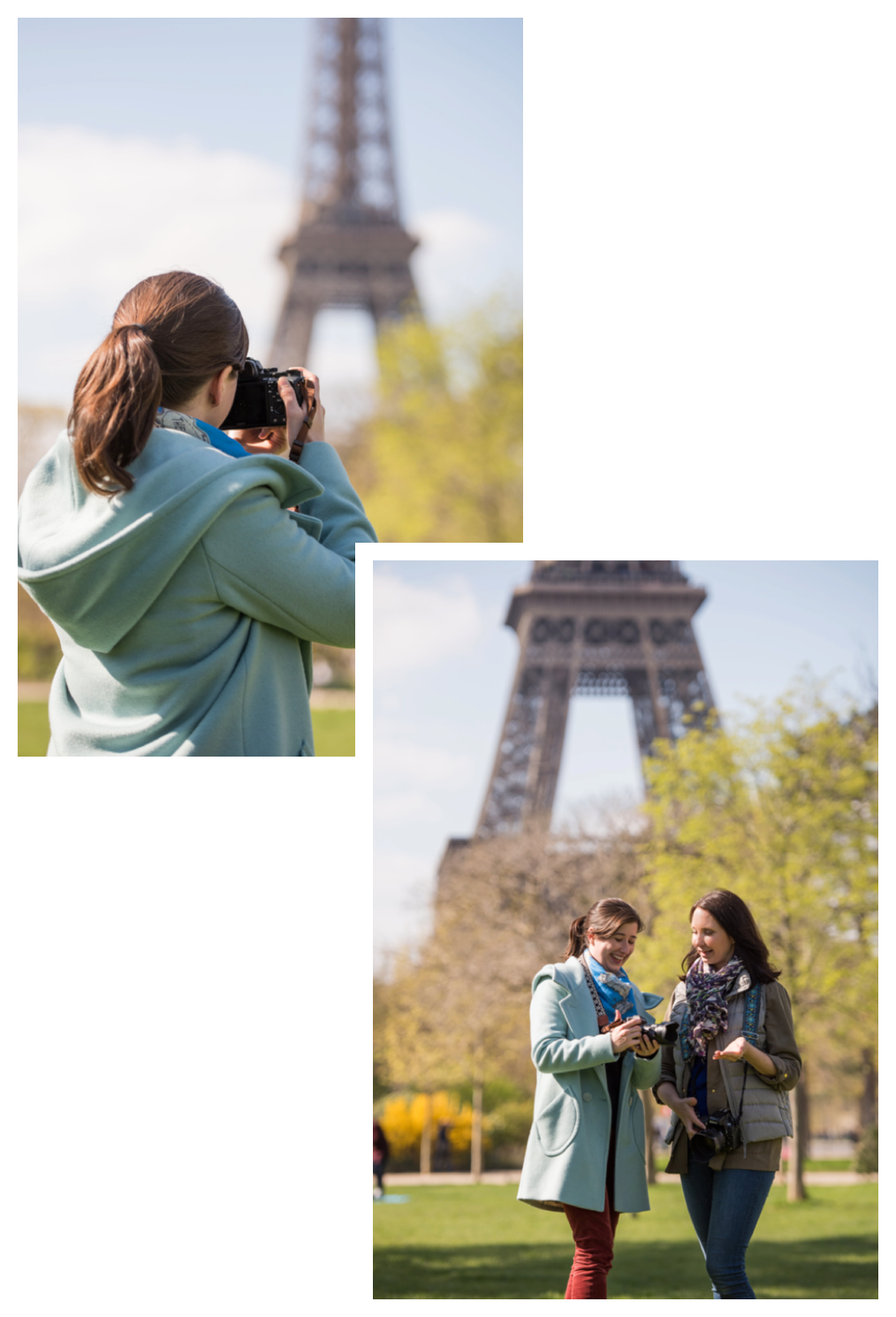 Can a friend or family member come along free of charge if they aren't using a camera?
Sorry, no. Everyone on all of the tours and workshops pay full price. Think of it as a theatre show, train fare or plane ride. If you want to go, you have to pay.
What should I bring?
Your fully charged DSLR camera, plenty of space on your memory cards, spare battery. Also dress for 2 hours outside: we walk rain or shine, so please be prepared. If you have your DLSR camera manual, feel free to bring that too.
How to book?
Contact us today and let us know the dates you'll be in Paris. We do ask for payment in full before your Photography Tour date. Thanks and see you soon in Paris!