Kyle reached out to me last November (on my daughter's birthday as I remember), explaining how he wanted to propose to his girlfriend of six plus years while they were in Paris celebrating each of their birthdays the following April. We decided upon early morning at the Trocadero overlook. Trocadero has become increasingly more busy for morning photo shoots over the years, but Kyle was optimistic he'd have the perfect moment on the morning of his big ask!
Read along below to hear how it all unfolded!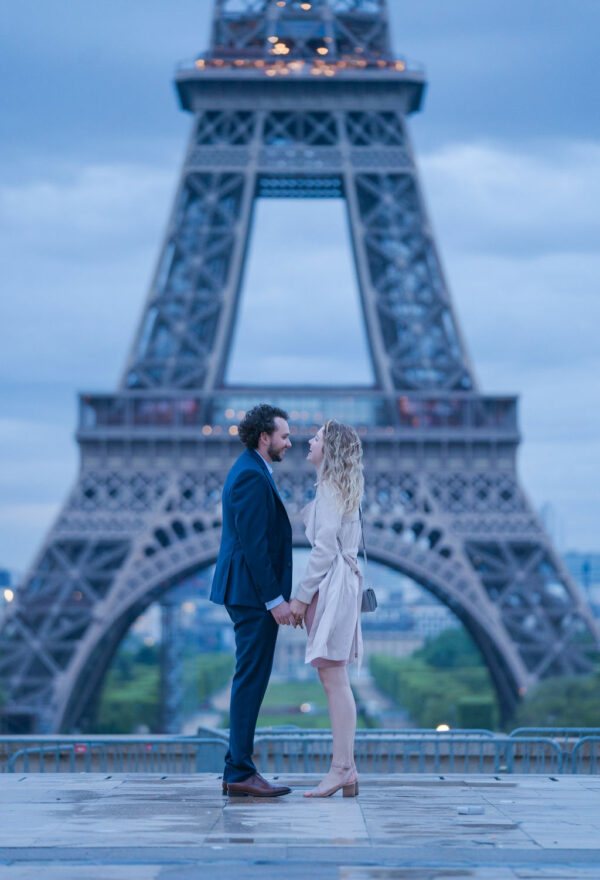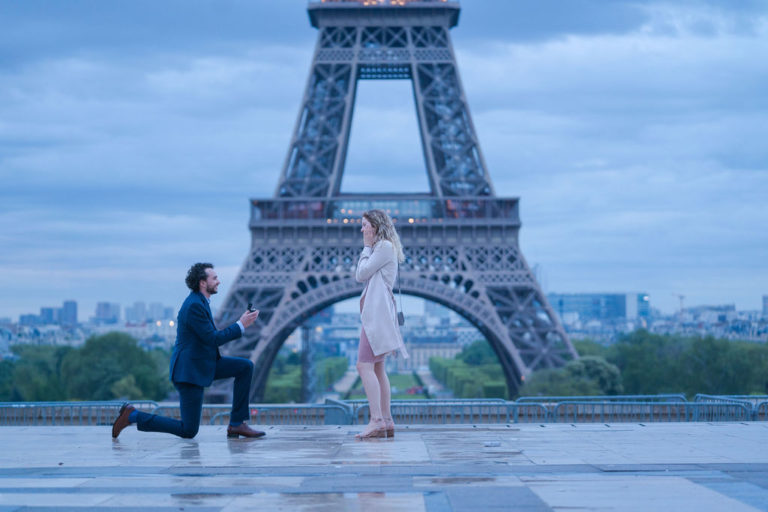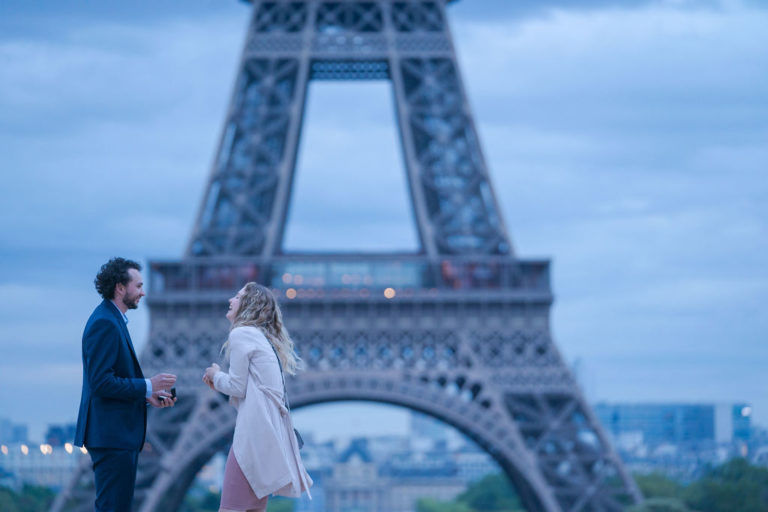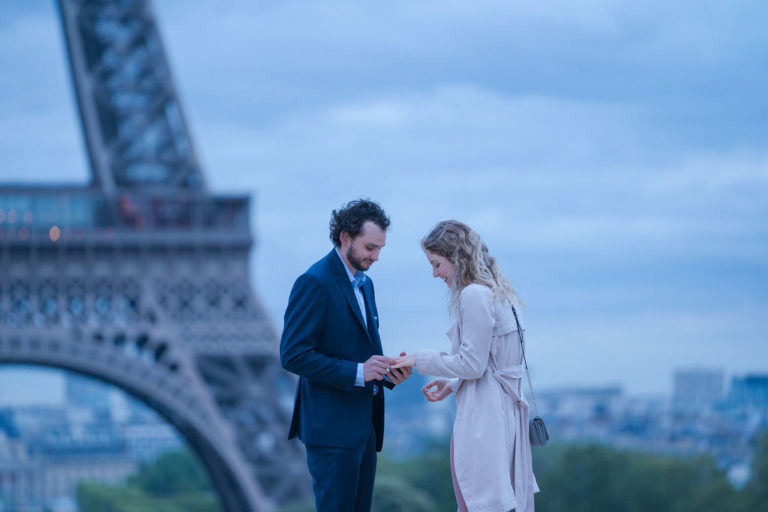 Their proposal story, in Danielle's words:
"Ever since we met, Kyle knew that I had always dreamed of travelling to Paris and since I was young, I had dreamed of a proposal in Paris.
Our birthdays are only eight days apart so we planned to finally visit Paris this Spring to celebrate both. Kyle had planned out the first full morning that we were in Paris to go and watch the sunrise at Trocadero which overlooks the Eiffel Tower. We woke up early that morning, got all dressed up, and walked over.
In my mind, I thought that Kyle was not ready to get engaged until after I had finished University, so to me, this was just a romantic morning walk to watch the sunrise. Also, he had previously mentioned that he would not want to get engagement photos done, even though he knew I wanted to.
It was a really windy and cloudy morning so we were almost the only ones there and the clouds were covering the sunrise that we went to watch. Due to the cold, I kept asking how much longer we planned on standing out there so Kyle said, "let's just walk up in front of the Eiffel Tower to take a few more pictures."
Because it was our first full day there, I was still in awe of the Eiffel Tower and the views, so I was down to take more pictures, despite the wind.
Next thing I knew, Kyle asked me to turn and look at him as he started to tell me that he had another reason why he wanted to be at Trocadero early, apart from watching the sunrise behind the Eiffel Tower. He continued to tell me how much he loves me, got down on one knee, and ask me to marry him. Of course I said YES!
Through all the happy tears and excitment, Kyle put the ring on my finger and then mentioned that there was someone that he wanted me to meet. He walked me over to a photographer that was taking pictures of us, who he had arranged six months ago. I got my dream proposal and beautiful engagement photos to capture the moment."
Congrats again, lovebirds!!
~ Lindsey